Gynecology
Women of all ages can have their health care needs addressed by caring, professional, and friendly female and male health care providers.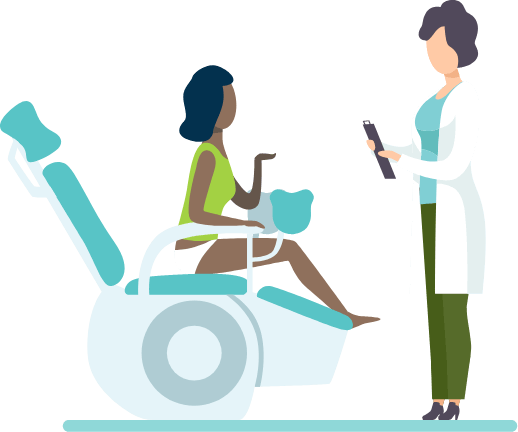 Gynecology Services
Well-woman Exams
Birth Control Options
Preventive Breast & Cervical Cancer Screenings
Family Planning
Fertility & Pregnancy Education
STD Testing & Treatment
Wellness Pointe proudly accepts Medicaid, CHIP, Medicare, and most private insurance. We also offer a wide range of grant programs and a sliding fee discount to help get you the care you need. Schedule your appointment today by calling us at (903) 758-2610 or use our on-line appointment form.
Gynecology Clinicians
Gynecology Clinics