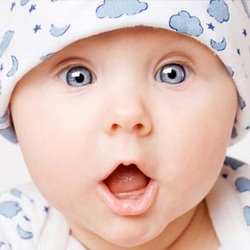 Are you a first-time mother? Are you 28 weeks or less pregnant? Do you live in Gregg County or Harrison County?
If you answered "yes" to these questions, then Wellness Pointe's Nurse-Family Partnership program might be right for you.
Nurse Family Partnership is a program for women who are having their first baby. If you enroll, a registered nurse will visit you in your home throughout pregnancy and continue to visit until your baby is two years old. The program is FREE to all eligible women. Your nurse will visit you at least twice a month following a schedule decided upon by you and your nurse.
Your Nurse Will Help You:
Have a healthy pregnancy and a healthy baby
Become a better parent
Build a strong network of support for you and your baby
Make your home a safe place for your baby to live and play
Get referrals for healthcare, childcare, job training and other support services available in your community
Find ways to help you continue your education and develop job skills
Set goals for your family's future and find ways to help you reach them
Who Can Enroll?
Any women who:
Is pregnant with her first child
Meets income requirements
Lives in the service area of Gregg County
You are encouraged to enroll as early as possible in your pregnancy
About Wellness Pointe's Nurse-Family Partnership Program:
In August 2012, Wellness Pointe launched its Nurse-Family Partnership program. This program is part of the Texas Home Visiting program and is funded by the Prevention and Early Intervention Program through a grant from the U.S. Department of Family and Protective Services.
For more information on how to enroll, call 903-212-4668, 903-738-0465, or you may fill out the enrollment form provided through this web site. Participants must be residents of Gregg County or Harrison County.
This program is funded by a grant awarded to the Texas Health and Human Services Commission from the U.S. Department of Health and Human Services. It is administered through Wellness Pointe.