My Family Bridge Coalition is represented by members of the community and Gregg County Profit/Non-Profit Agencies. This coalition assumes the responsibility of providing families in Gregg County with accurate and appropriate referral information to other services needed to improve their overall health and well-being. To accomplish the goals set out in a strategic plan, the Family Bridge Coalition seeks to help parents empower themselves as their children's first teacher by giving them the tools, skills and confidence they need to work with their children in the home. Together we undertake the important task of improving conditions for children and their readiness for school.
If you would like to join the coalition, contact us for information.
---
Mission
Family Bridge will connect families who have young children and expectant mothers with education, support and resources needed to prepare children for a lifetime of health and success. (so that all children will enter Kindergarten ready to learn.)
---
Vision
By establishing effective community partnerships with resources in Gregg County, expectant mothers, parents and children will have access to and thrive in an environment that supports strong family bonds, well-being and school readiness for a lifetime of success.
---
Coalition Members
Click on any logo below to learn more about each organization.
---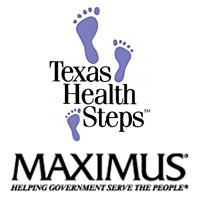 Maximus – Texas Health Steps
Texas Health Steps is a preventive health program for Medicaid recipients through age 20. Texas Health Steps outreach staff educate the parents about the preventive health benefits their children have through Medicaid which include periodic medical and dental check-ups, appointment scheduling assistance, transportation assistance, and Case Management services for Children and Pregnant Women. The primary doctor / clinic will provide them with all their health care needs. 1-800-964-2777 Children's Medicaid Dental Services – All children and young adults age 20 and younger with Medicaid need to pick a dental plan by call 1-800-964-2777.
Contact Maximus – Texas Health Steps
Physical Address: 1121 Judson Road Ste. 164 Longview, TX 75601
Phone: 903-553-1992
Paula Smith, Regional Manager – PaulaSmith@maximus.com
Betsy Coats, Field Operations Manager – Betsycoats@maximus.com
---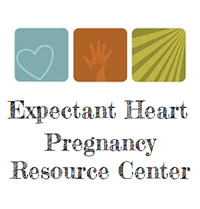 Expectant Heart Pregnancy Resource Center
Expectant Heart Pregnancy Resource Center offers long term support to men and women facing an unplanned pregnancy. Our goal is to eliminate the barriers to choosing life for the unborn child. Our services include free pregnancy tests, option counseling, educational classes (Parenting Skills, Stress Management, Healthy Relationship Skills, Financial Skills, Fatherhood Programs, and more!), bible studies, support groups, and short term licensed professional counseling. Attend our classes, bible studies, support groups or receive prenatal care and earn "Baby Bucks" to purchase items in our Greene Boutique, a room filled with baby clothes, maternity clothes and baby items. Our services are confidential and are open to the entire community regardless of age, race, religion, or gender.
Contact Expectant Heart Pregnancy Resource Center
Physical Address: 3 Rockwall Drive, Longview, TX 75604
Mailing Address: P.O. Box 1084, Longview, TX 75606
Phone: 903-931-3124
Website: www.expectantheart.org
---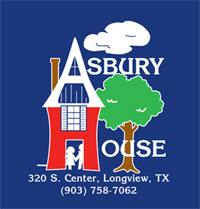 Asbury House Child Enrichment Center
Asbury House Child Enrichment Center is an outreach ministry of the United Methodist Churches in the Texas North District. Our mission and purpose is to provide, within a nurturing Christian environment, the highest quality of education and care for preschool children of financially disadvantaged families.
Contact Asbury House
Physical Address: 320 S. Center St. Longview, TX 75601
Phone: 903-758-7062
Website: www.asburyhouse.net